Born from the enthusiastic research of experts, Tiara plus+ MCT soybean oil supplements healthy ingredients, trusted by many housewives.
Soybean oil is commonly known for its omega 3-6-9 group, which are important fats that are beneficial for heart health. Meanwhile, Tiara plus+ MCT also adds MCT nutrients, increasing benefits for the heart.
Add healthy nutrients
MCTs are found in breast milk, coconut oil and palm kernel oil, and are absorbed differently by the body than other fatty acids. MCT goes straight from the stomach to the liver, contributing to protecting the heart. From the liver, MCTs are used as an energy source or converted to ketones.
According to experts from Musim Mas Group, not only limiting the risk of atherosclerosis, MCT nutrients combined with omega 3-6-9 also have other outstanding benefits. This substance contributes to improving blood fat health (reducing total cholesterol and bad LDL cholesterol in the blood), supporting weight loss, and improving the body's BMI.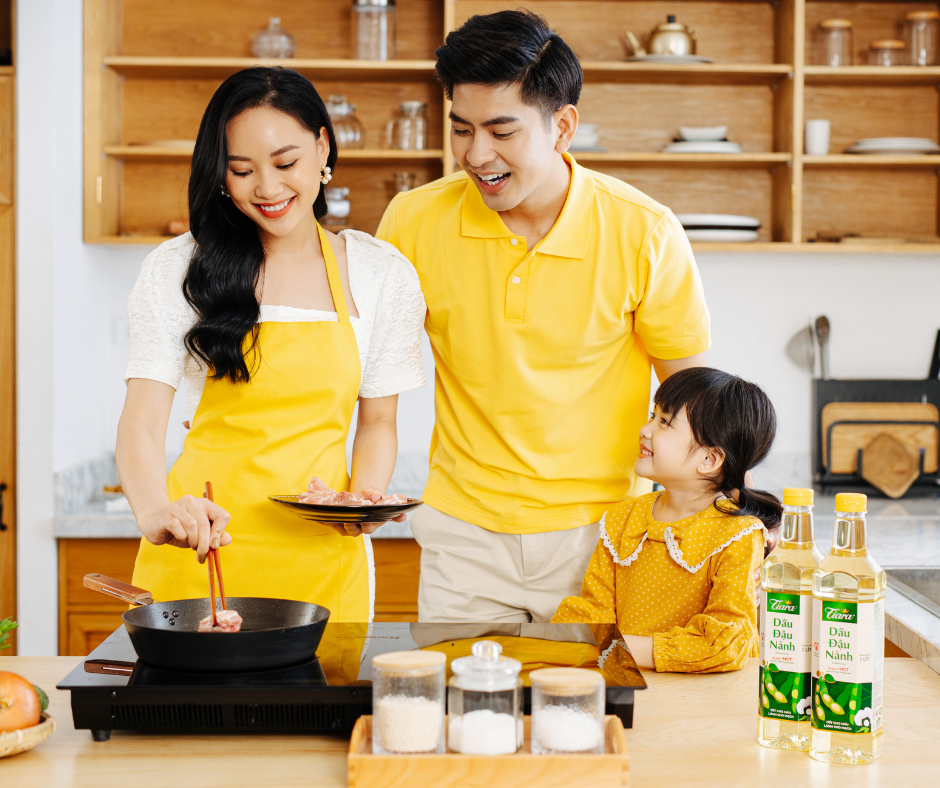 In addition, MCTs provide easily absorbed energy for the brain, improve memory in developing children and increase intelligence in the elderly, and prevent – improve memory in people with Alzheimer's disease. Therefore, Tiara Plus+ MCT soybean oil is known to be good for many family members.
Born from the passion for users
With the motto of creating a nutritional breakthrough for health in general and heart health in particular, the manufacturer has gone through a long journey of dedication to launch Tiara Plus+ MCT soybean oil.
Products are researched and developed by the R&D department of Musim Mas Group, headquartered in Singapore. Tiara Plus+ MCT Soybean Oil, launched in Vietnam from July 2018, is produced on modern, European-standard production lines at Northern Vietnam Vegetable Oils Co., Ltd (Nortalic) with a total investment capital. investment of 71.5 million USD and designed capacity of 1,500 tons/day.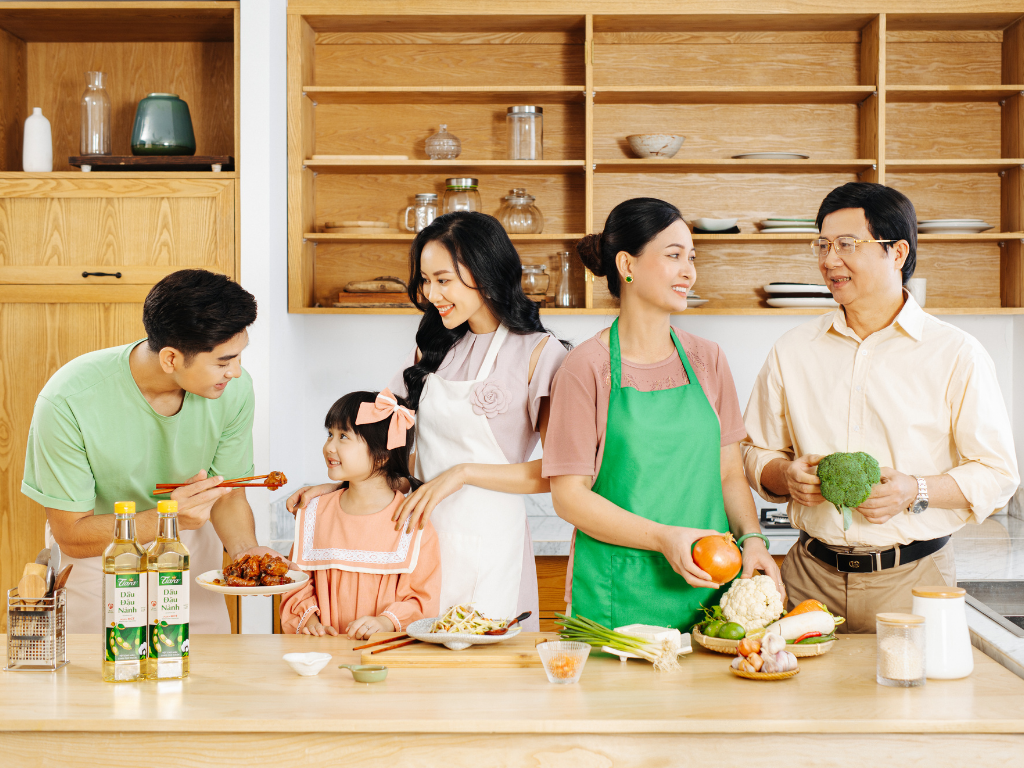 Nutritional products that help take care of the whole family's health are always concerned by Vietnamese housewives. Ms. Hanh (Cau Giay district, Hanoi) shared: "Before, my family only used soybean oil because it was good for the heart. But since learning about Tiara Plus + MCT, my family has completely switched to using this product. The product is fortified with MCT nutrients, bringing more benefits to the family."
Ngoc Trinh (Ba Dinh district, Hai Phong) said: "My family has many members, so I often research carefully before choosing cooking oil. Tiara Plus+ MCT products have been in my kitchen for a long time thanks to many good ingredients. My whole family has enjoyed this product over the years."
NORTH CONTINENTAL OILS & FATS VIETNAM COMPANY LIMITED (Nortalic) is 100% owned by Musim Mas Group, headquartered in Singapore.

Nortalic's factory is located in Nghi Son economic zone, Hai Ha commune, Nghi Son town, Thanh Hoa province with a total investment of 71.5 million USD , designed capacity 1,500 tons/day. The factory has been in operation since June 2018.

Nortalic's consumer product lines include: Soybean Oil Tiara plus+ MCT; Livvy soybean oil; Freda's refined vegetable oil; Nortalic Refined Olein Oil.

Besides, other products from palm oil and specialized fats of this enterprise are trusted and widely used in the food processing industry such as instant noodles, confectionery, fast food, dairy and food products. Dairy products, canned goods, pharmaceuticals… Products certified for Halal and Sustainable Palm Oil (RSPO/ Mass Balance) .

Readers can refer to detailed information about Tiara plus+ MCT soybean oil here.
Link: https://zingnews.vn/dau-dau-nanh-bo-sung-duong-chat-mct-co-gi-dac-biet-post1286120.html