As soybean oil supplemented with MCT ingredients – precious nutrients beneficial to health, Tiara soybean oil of Northern Vietnam Regional Vegetable Oil Company (Nortalic) has gradually become the first choice of many families Vietnamese.
Nutrients "familiar but strange"
"Familiar" because MCT is a precious nutrient inherent in breast milk, coconut oil and palm kernel oil. "Strange" because not everyone knows the outstanding benefits of MCTs. In particular, possessing the property of quickly converting into energy as well as not accumulating in blood vessels, liver and body, this special nutrient contributes to reducing total cholesterol and lowering bad cholesterol in the blood. MCTs also support weight loss and improve BMI. Not stopping there, MCTs also provide clean energy to the brain, helping to improve memory and enhance intelligence.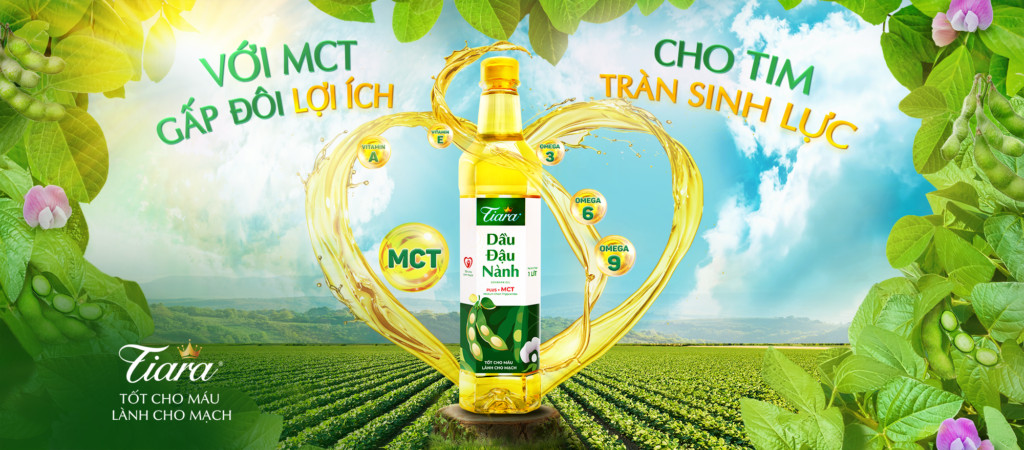 According to a survey of market research companies, the average amount of cooking oil used by Vietnamese people is only 9.5 kg/person/year, lower than the standards set by the World Health Organization (WHO). , 5.0 kg/person/year. However, it is expected that by 2025, it will be at 18.6 – 19.9kg/person/year.
That is, Vietnamese consumers will tend to look for oils that are more improved than conventional Omega 3-6-9 soybean oils on the market. This is also a condition for new generation cooking oils such as Tiara soybean oil to be more accessible to consumers.
Outstanding selection for delicious food
Grasping the nutritional trend of the future, Tiara soybean oil is researched and developed to provide benefits that are superior to conventional soybean oil.
Not only containing Omega 3-6-9, Tiara is researched and supplemented by MCT's precious nutrients by nutrition experts of Musim Mas Group. Tiara soybean oil is produced with European standard technology at Northern Vietnam Vegetable Oil Company Limited (Nortalic), with a total investment capital of 71.5 million USD and a designed capacity of 1,500 tons/day.
With Omega 3-6-9 and MCT nutrients, it is not surprising that Tiara soybean oil quickly "gets the hearts" of modern Vietnamese mothers with the current trend of healthy eating and healthy living.
Ms. Minh (living in Ba Dinh district, Hanoi) said, "I always pay attention and update new trends to build the best diet for the health of the whole family. My husband is a gym man, I am no stranger to the benefits that MCT nutrients bring, so when I heard that soybean oil contains MCT nutrients, I decided to choose to buy for the whole family.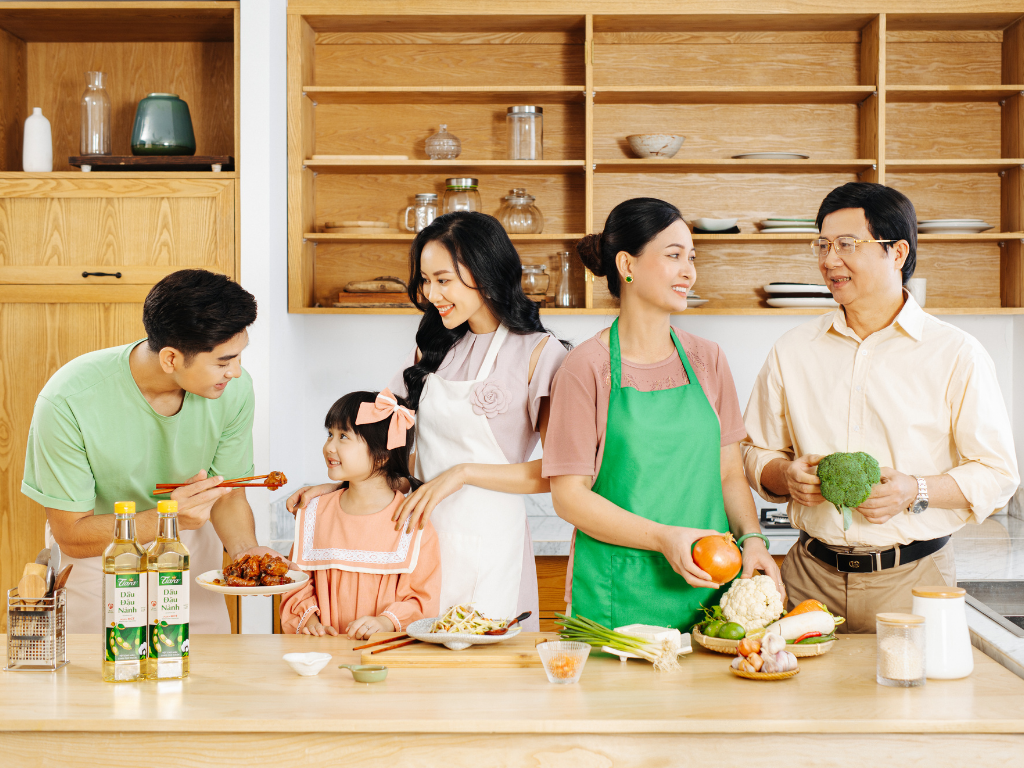 NORTH CONTINENTAL OILS & FATS VIETNAM COMPANY LIMITED (Nortalic) is a company 100% owned by Musim Mas Group – headquartered in Singapore.

Nortalic's factory is located in Nghi Son Economic Zone, Hai Ha Commune, Nghi Son Town, Thanh Hoa Province with a total investment capital of 71.5 million USD, designed capacity of 1,500 tons/day. The factory officially went into operation from June 2018.

Nortalic's consumer product lines include:

– Tiara plus+ MCT soybean oil

– Livvy soybean oil

– Freda's Refined Vegetable Oil

– Nortalic Refined Olein Oil

Besides, other products from Nortalic's palm oil and specialized fats are trusted and widely used in the food processing industry such as: instant noodles, confectionery, fast food processing, food processing, etc. processing milk and dairy products, canned food, pharmaceuticals… The product is certified for Sustainable Palm Oil (RSPO/ Mass Balance). 

Readers can refer to detailed information about Tiara plus+ MCT soybean oil here.
Link: https://vietnamnet.vn/vn/doi-song/dau-dau-nanh-bo-sung-mct-hap-dan-nguoi-noi-tro-viet-803899.html